Hi all, this is my first post here.
As you can tell from the title, we (2 friends and I) have found an X-Star. It hasn't been used for 5 or 6 years. Just went to check it out. Hull, upholstery and trailer are all in good shape. Electrics and electronics: can't say a thing about it. Engine: shot, I'm afraid.
Here's a couple pics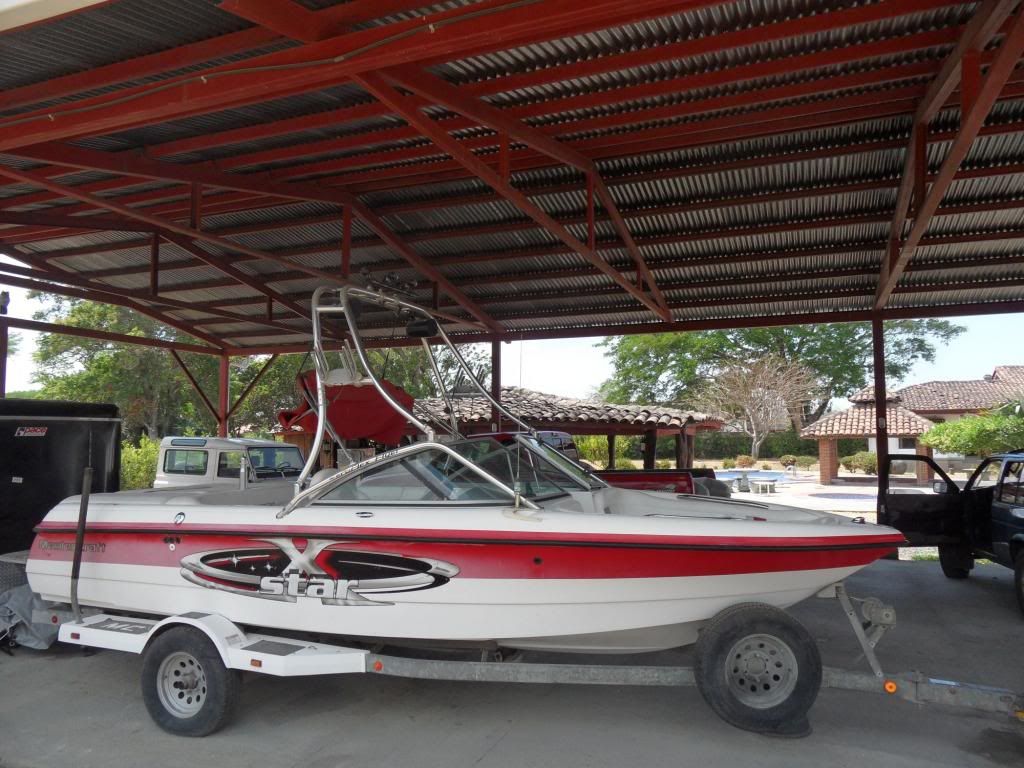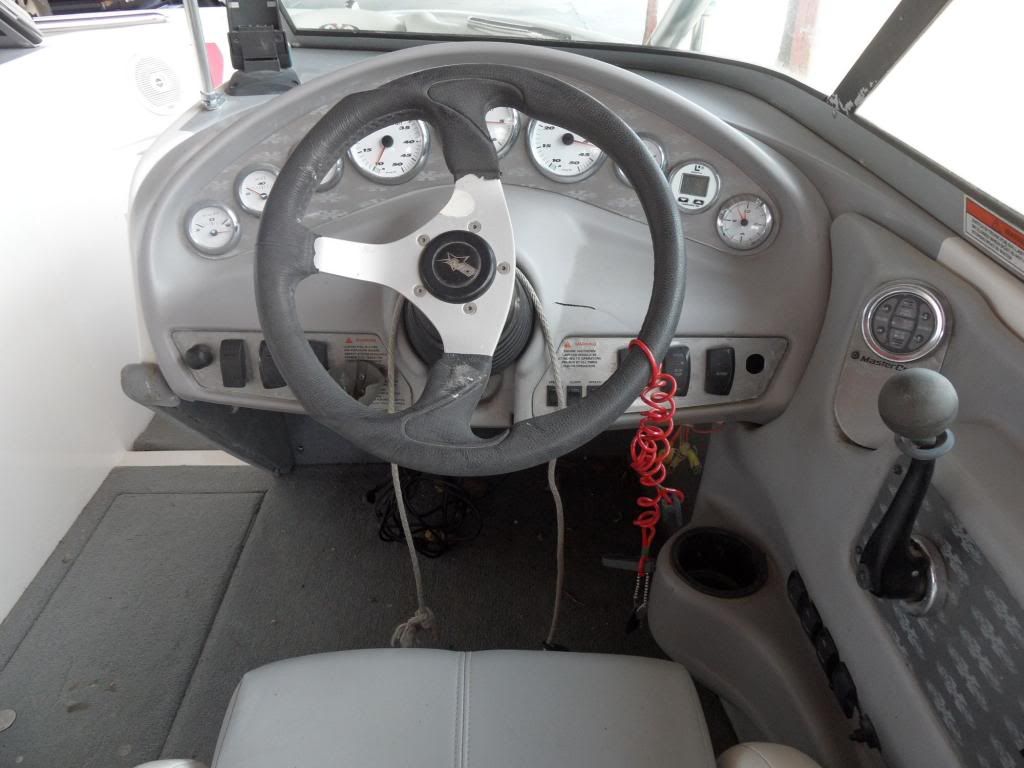 More pictures here.
Got a couple questions for now:
- how much is a new engine, and where can I find one?
- it has 310hp. Was 330 an option in 2001? What's the difference between these engines?
- which steering cable should it have (it's missing)?
- it's missing some smaller items (battery, some cup holders, mirror, nav light on bow, ignition switch, hydraulic springs (if that's what they're called, to keep the engine covers open). Do your trained eyes see anything else, anything major that's missing or needs attention?
Just seeing if it's feasible to fix it up/how much to offer. I hope it all works out, and you'll hear much more from me