It has been almost eight years that my PS190 has lived here in Florida, and she has been the center point of many fun times, and lots of great memories; but she is showing her age being that she is 21 . Figure it is time for another refurbishment/restoration.
In 2006-2007 we gave her and the trailer a heavy cosmetic refurb, with the trailer receiving the most love. Trailer got a new torsion flex axle, electric brakes, updated wheels and tires, sandblasted and powdercoated, new carpet on the bunks, all new wiring, and LED lights. Fenders got wet sanded and polished.
Before and after on the trailer: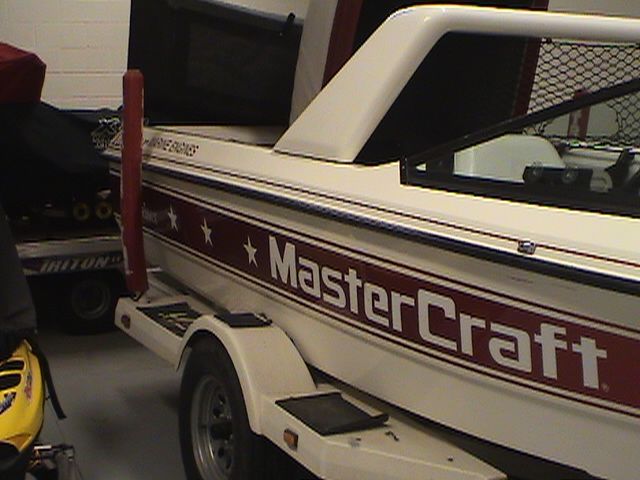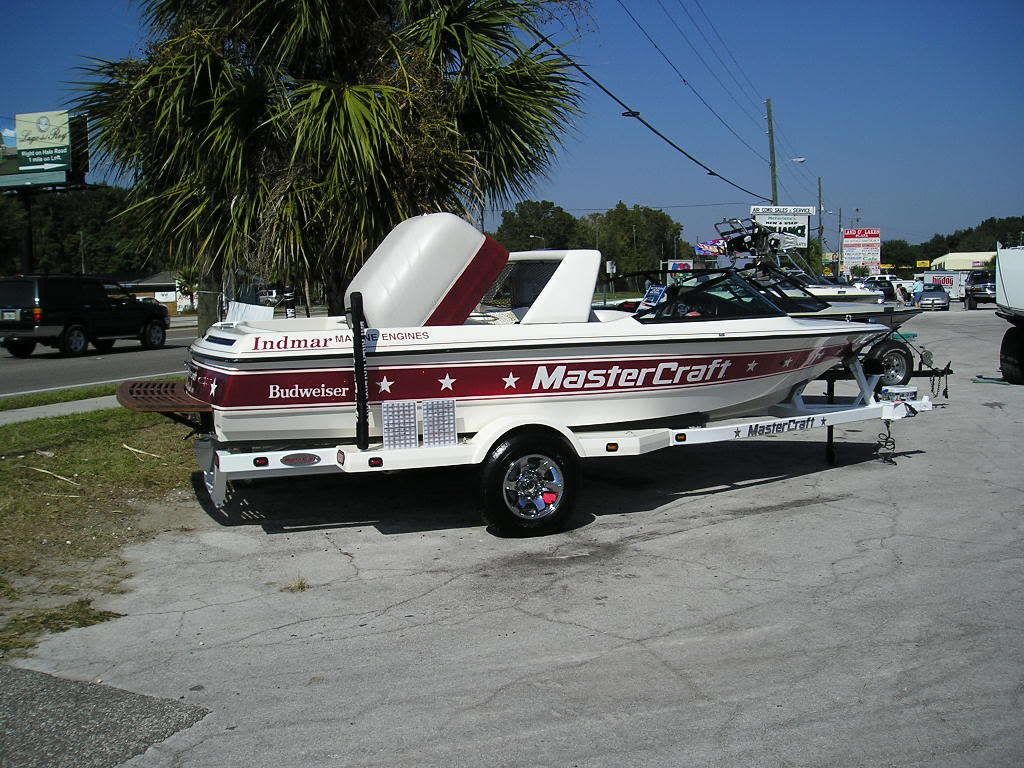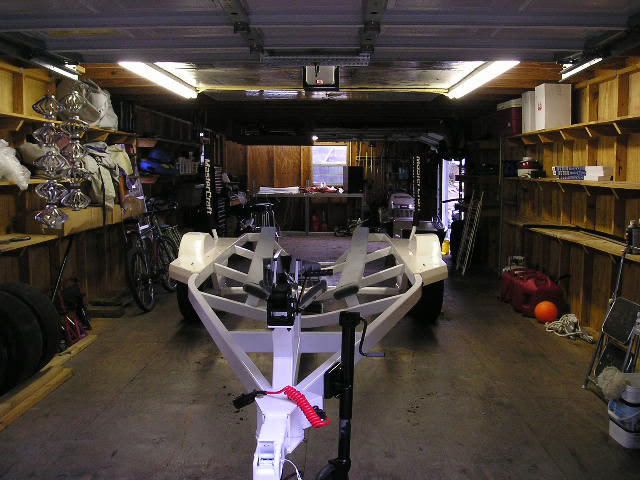 She got some repairs done, and a lot of cosmetic enhancements. All the underwater gear and anything that could be pulled from the motor were chromed. Motor and trans were sanded and repainted. Bilge cleaned. MCX exhaust manifolds and 3" straight exhaust with stainless tips installed. Some wiring work, and general maintenance.
Motor before and after: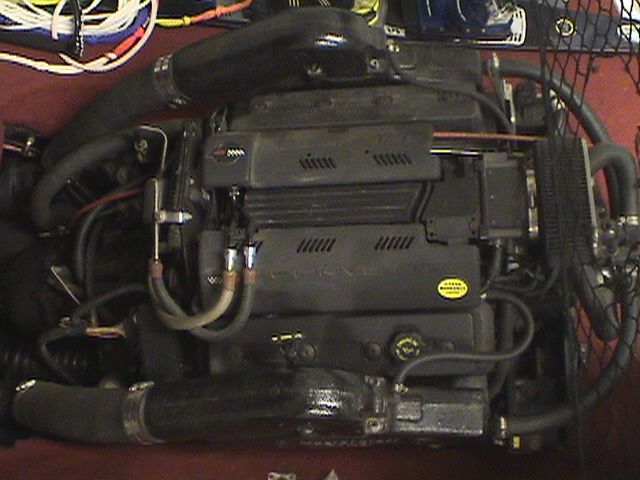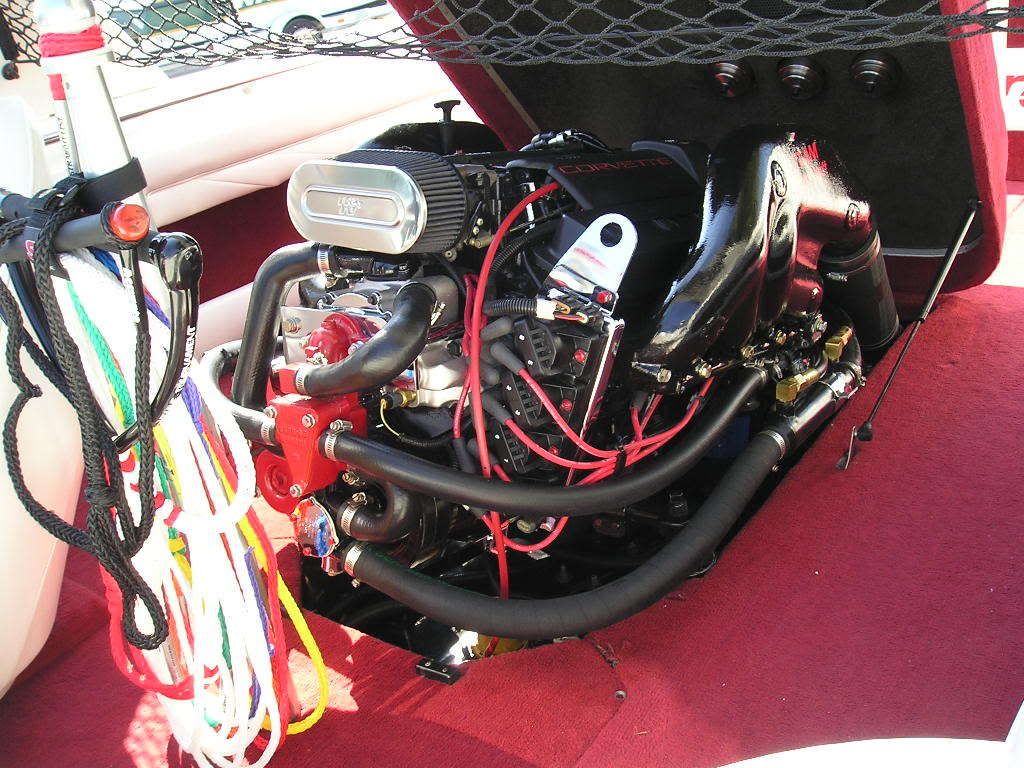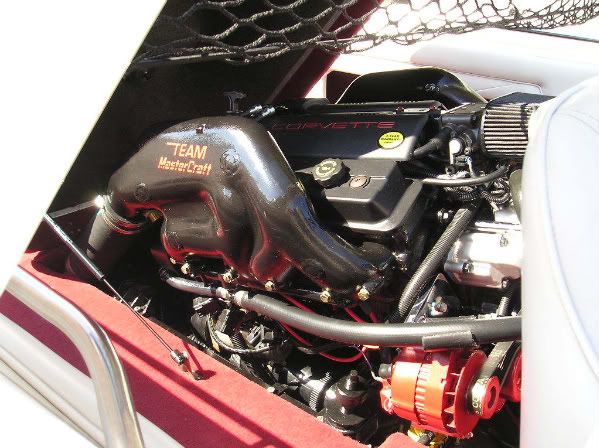 Since then she has lived a life of luxury, either on the boat lift, or on the trailer. Waxed and pampered, and not used as much as I would have liked. She became the neighborhood "trailer queen".
Fast forward to late 2008-2009 when I met my wife to be, and step-daughter to be. Bought a house, spent way too much time on the house, and her in the garage.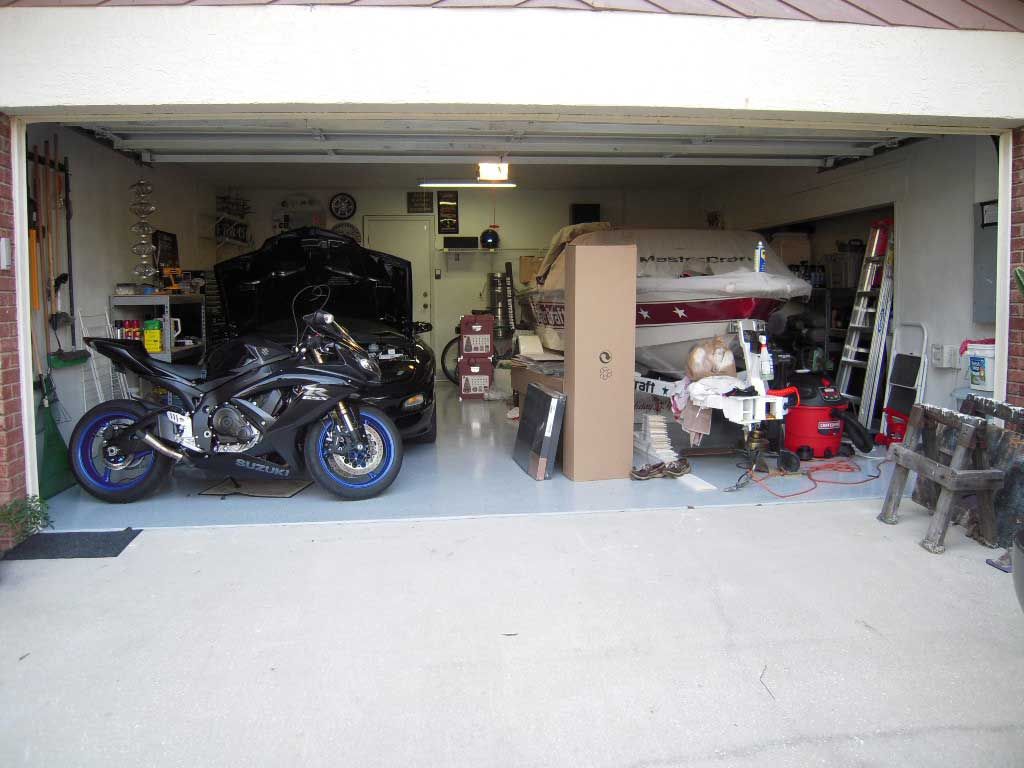 Fast forward to 2013. Moved into the new (to us) house right after Memorial Weekend. Spent way too much of the Summer on the house, and her in the garage.
I became more active on TT in 2013 which activated my MCOCD, thanks Kyle, Double D, Rat, DooSPX, and everyone else. Now that the new house and landscaping are done, we can ski as much as possible too.
The project list below is what is planned for 2014-2015, and probably more to come. My wife saw the list and asked how much this was going to cost. I told her "a helluva lot less than a new boat!"
2014- 2015 Prostar Refurbishment Time frame
Fix gauge panel mount points June-14 Done
Replace switch panels June-14 Done
Install Stargazer June-14 Done
Replace clock June-14
Replace ignition switch July-14
New winch and jack July-14
Redo the MC Decals on winshield,
Safe T Top and Gas tank cover July-14
Redo the Indmar decals on
both sides July-14
Remove winshield and powdercoat
the frame. Replace rubber seals. October-14
Replace piping and have
interior fixed October-14
Replace doghouse cupholder October-14
Have pylon chromed or polished October-14
Install OJ Dripless Shaft Seal October-14
Install underwater lights October-14
Replace carpet November-14
Replace gauge and switch panels November-14
Restore steering wheel November-14
Get fuel gauge working November-14
Install LED interior lights and
cupholders November-14
New speakers, amp and sub
(JL Audio) December-14
Stainless steel rub rail installed January-15
Gelcoat repairs- keel area January-15
Redo gelcoat on fenders to match
the boat and trailer January-15
Install skid pads on trailer fenders January-15
Stay tuned for the beginning and hopefully the end of the journey
Dave