Using a number of ideas from this forum as well as lessons learned along the way in my 2000 Prostar 205V, here is my homemade fake-a-lake system. I wanted to use the "bucket" method because I have low water pressure at the hose and because I wanted to be able to suck water into the engine, so I scrapped the idea of making a Fake-a-Lake with a plunger (although I'm convinced it could be done for $5 or so).
What I ended up doing was using a ball valve (no flow restriction) screwed onto the original thru-hull intake. Running the ball valve wide open would be for normal operation, allowing the water pump to draw from the lake. Closing the ball valve allows me to "tap" into the raw water line without sending some of the water back out the bottom of the boat, also ensuring no air leakage. This picture shows what the system looks like for normal operation.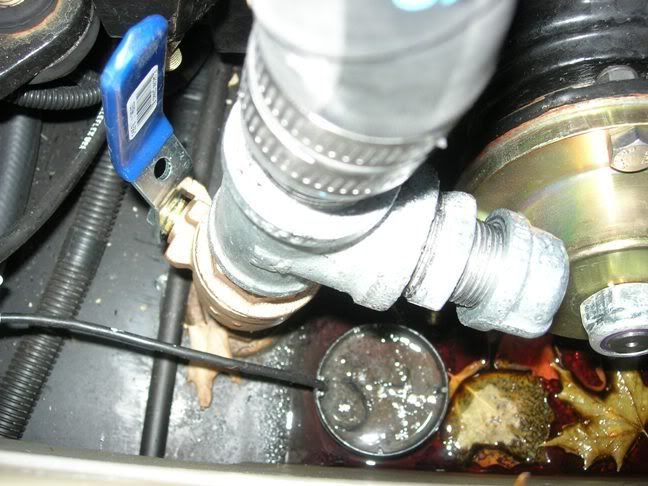 When I'm back in the driveway for winterization procedures, I close the ball valve and attach a hose to a galvanized T-fitting, so the water flows through the T-fitting and into the raw water pump.
Notice I had to cut my spa hose into two parts in order to assemble it in such a tight space. I wanted the system to be easy to assemble, yet 100% secure and airtight.
I can place a ten foot non-collapsable spa hose into a bucket next to the engine, and the suction is great for water or anti-freeze.