I recently sold my 2005 X2 and spent all of two weeks without a boat. I knew I wouldn't be able to stand not getting to the lake and I got lucky things came together so well. There were a few boats that I was interested in but I didn't have "the one" picked out. Shopped around, rode behind a few, and ended up pulling the trigger on a dealer ordered 2015 X10. The surf wake and wakeboard wake are everything I need and more. Haven't skied it yet, but it appears to flatten out pretty nice at speed with a little tab work. I have no business in a course, but for a little fun on the ski every once and a while, I'm set. I believe this is one of the best all around hulls that MC currently offers. Handles like my X2 and paired with GEN2, it does some really impressive things while still offering plenty of room for people and storage. I wasn't initially sold on the color as red usually isn't a favorite, but once I saw it on the water with the flake and black, I loved it.
On to the pics:
Day I picked it up from the dealer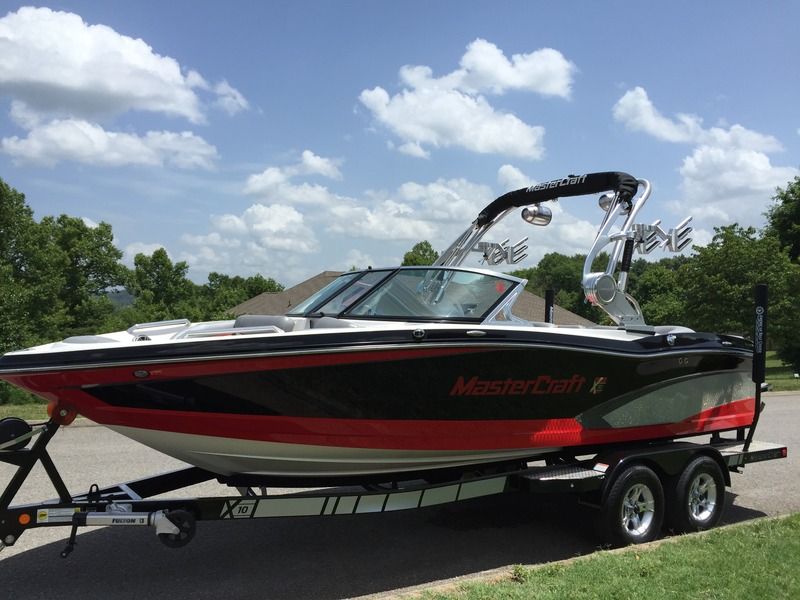 Lots of rain in Knoxville over the 4th, but most of the riding crew was willing to stick it out for some good water. I thought my brothers shorts were fitting.
Fortunately the sun made it out later in the afternoon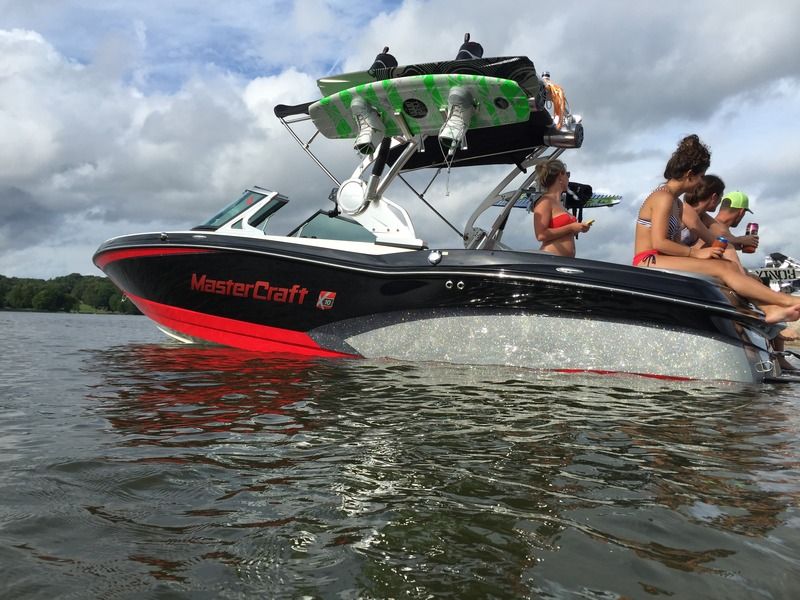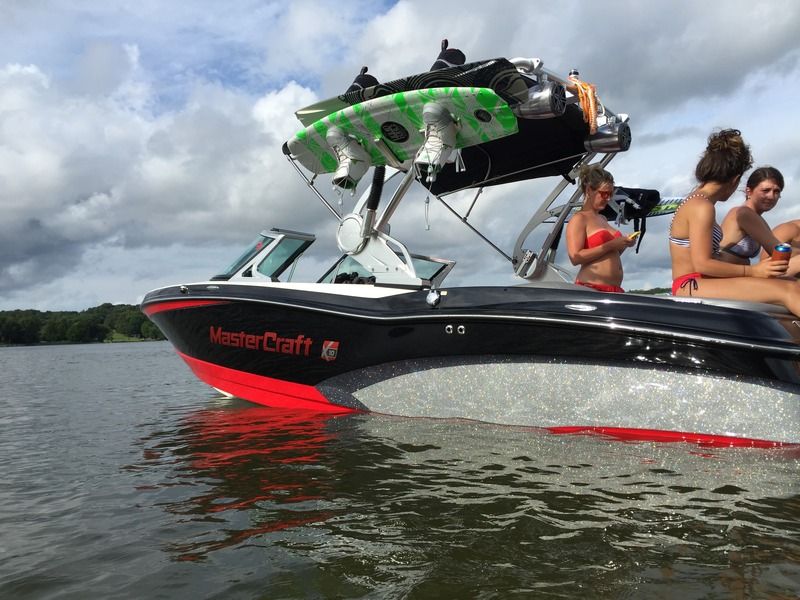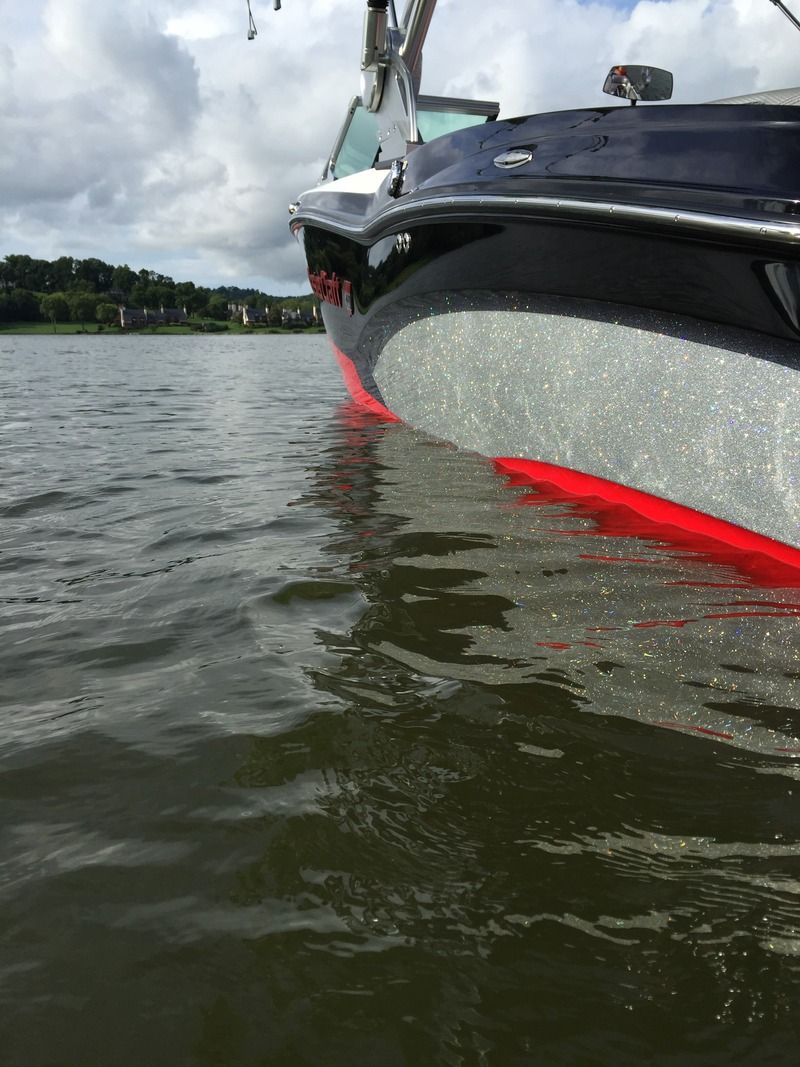 Here are a few random interior shots.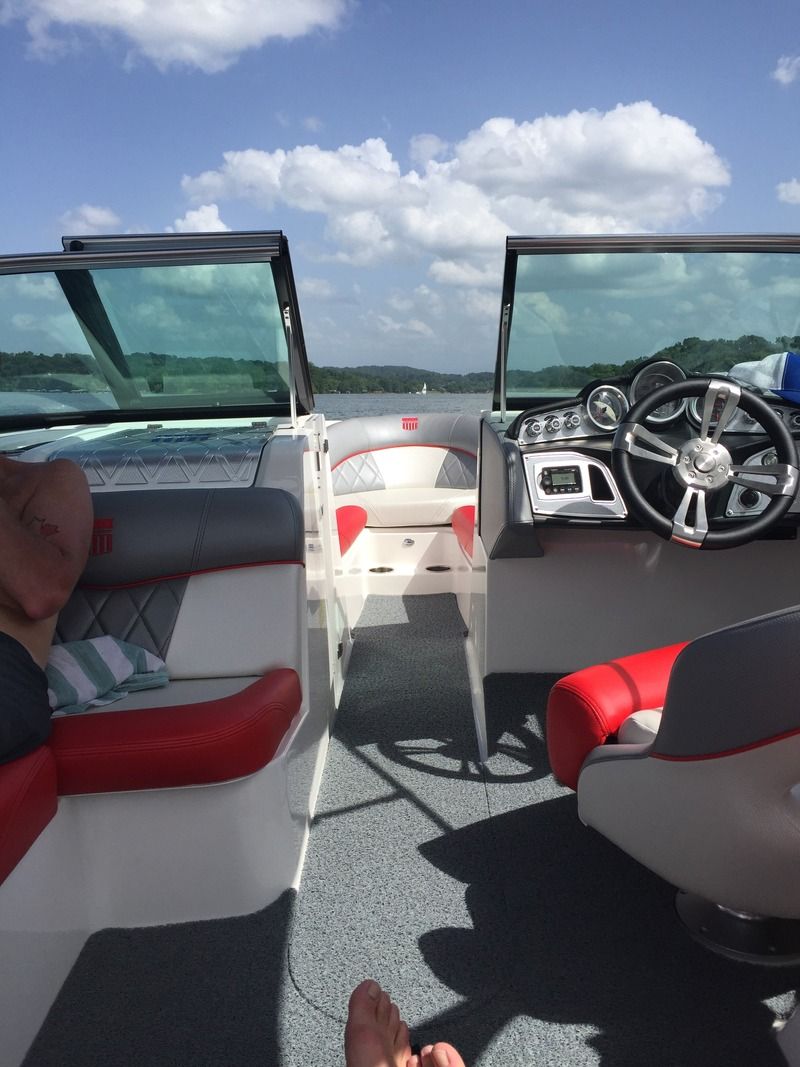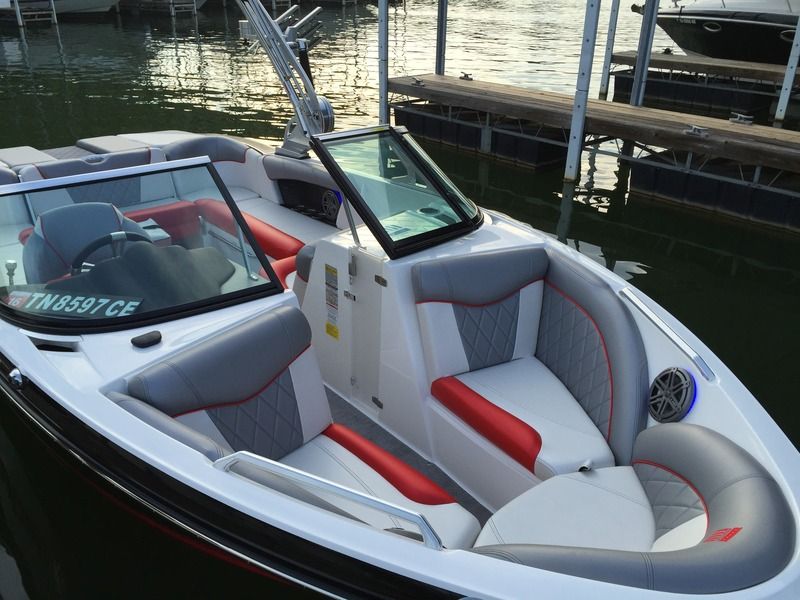 Overall I'm extremely pleased with the boat. Ive just hit the 20 hour mark and I'm hoping for another 80 before the end of summer. I'll put a plug in for American Boat Center. They were extremely patient with the sale and have been awesome to deal with thus far. I got more riding in during the demo than I had all season. Good sales team for sure.