I just purchased a 1998 Maristar 200 VRS that need the motor rebuilt (spun bearings) and a good sprucing up. I currently have a 1996 Bayliner 120 h.p. outboard that I've had for years. As I get order and have a hard time losing the extra winter weight I put on it's hard to get out of the water on my slalom ski behind the Bayliner. This is my first inboard so I have much to learn!
This years To Do list:
- Rebuild the 5.7 Corvette LT1 short block and resurface the aluminum heads
- Any maintenance/service that should be done while the motor is out of the boat (trans seals, raw water impeller) anything that would be easy to get at while the motor is out, advice needed!!
- Wet sand, buff and wax the boat
- Apply new decals – probably swap the Maristar with the Mastercraft on the sides
- Clean the vinyl interior and apply protectant
- Replace the rubber rub rail molding
- Replace the broken cup holders & worn grab handles
- Recover the "wood grain" dash bezel with 3M vinyl and install new shift knob & steering wheel
- Refinish the teak ski platform
- Clean and tighten the mooring cover
Future To Do list:
- Replace the carpet
- Add wakeboard tower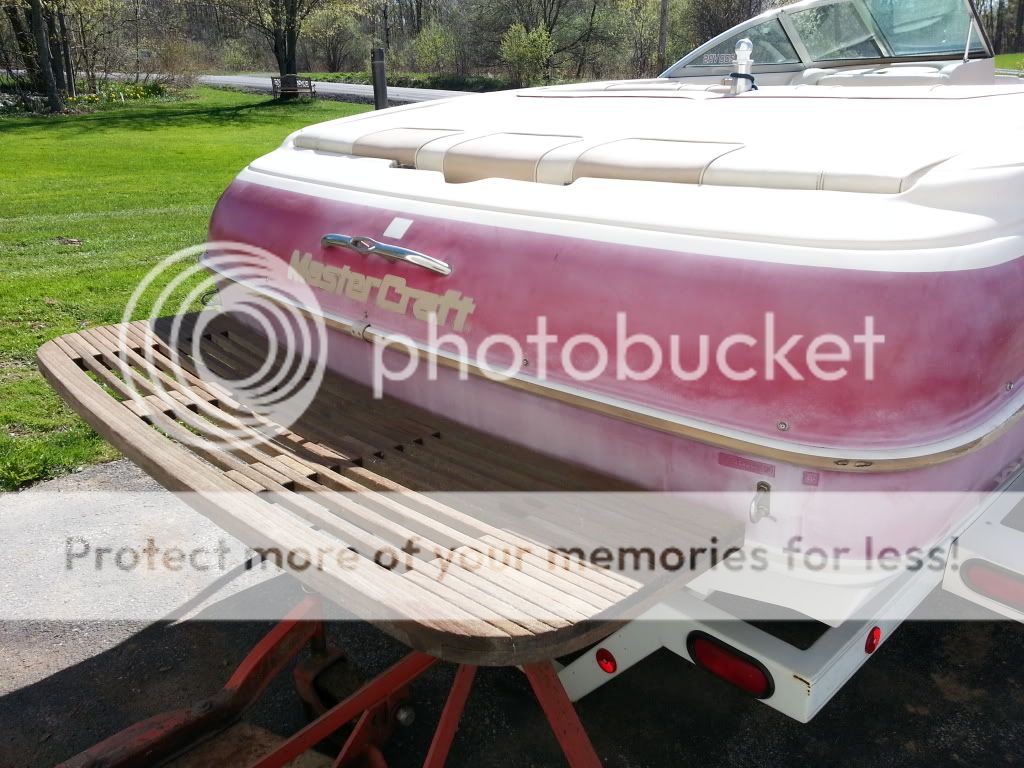 If anyone has any input (advice or a relevant threads) please post it and I will read up on it. I will try to ask and show progress in individual post in this thread.
I have a few other projects to finish up before I get fully committed to working on the boat so progress will be slow to begin with but I hope to get in in the water this summer.
Thanks and wish me luck!!
Steve