At a crossroads with my current project and looking for others opinions on what to do with this swim platform. Looks like the PO tried to "fix" it with random screws and a staple gun. Also two pieces of wood on the bottom that are not teak and look to be a patch job. The outside top board is cracked as well as two of the inner boards. The inside most top board is showing some grain but no cracks yet. I am more partial to the solid wood platforms, but I can live with this one if it's a cheap and easy fix. My main concern with replacing a few boards is that the rest of them are almost 20 years old and the new will not match up with the old.
Options are:
1.make the best of it w/ a sander and teak and then build a solid one this winter
2.replace the boards and rebuild this one.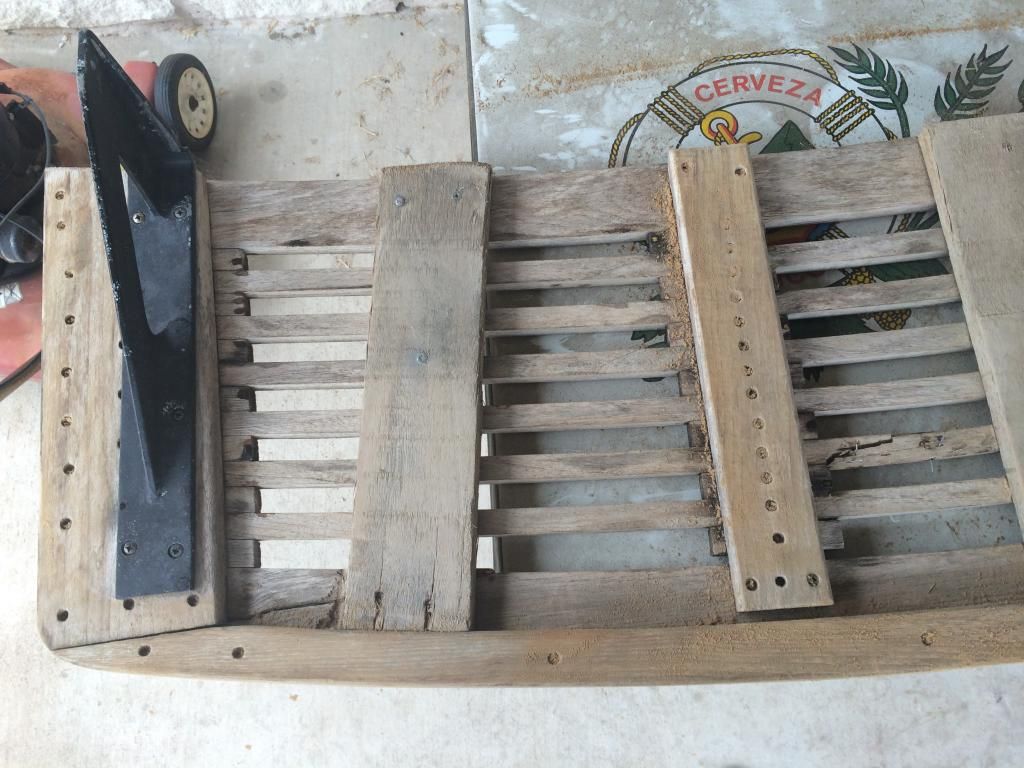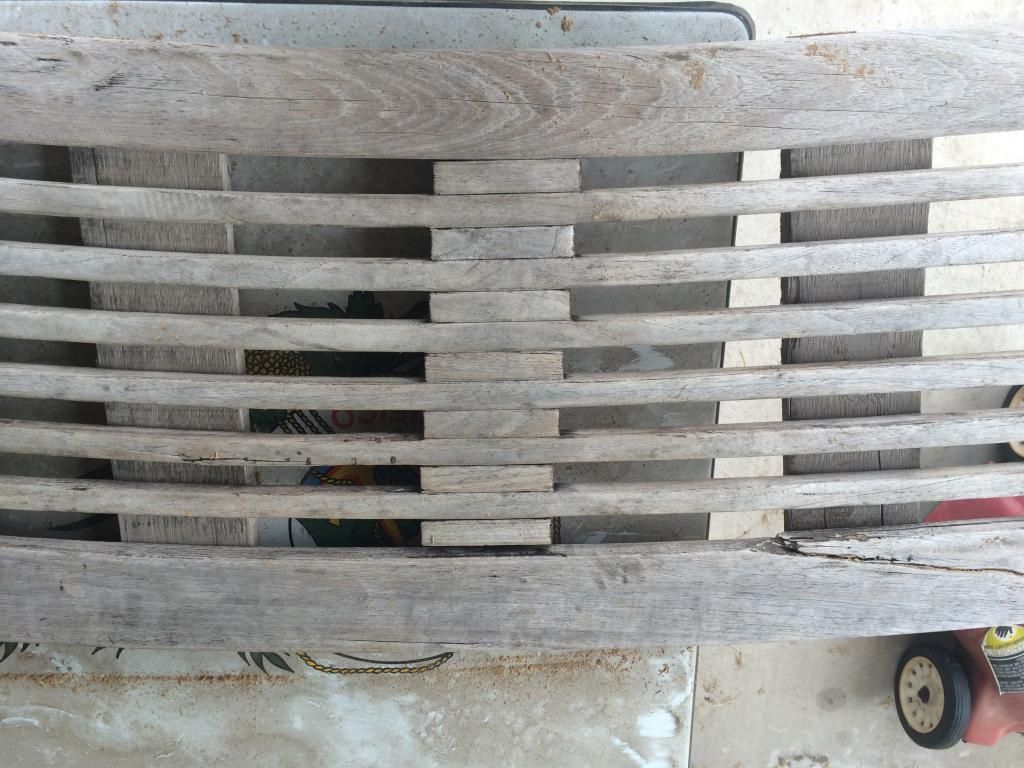 Pick after sanding with 100 then 220, still a little wet.